All updates featuring
Naomi Denise
I like working with Naomi Denise, she is a super fit and flexible local girl, and she is incredibly tough! She will try anything! She has done some crazy extreme custom videos already, and she always messages me if she can come back for more. Today, she is getting locked in a steel hogtie position. Very hard on the back and especially on the face, since she is held up by her harness ballgag. Naomi Denise loved it! Don't hesitate to write me if you want a custom video with Naomi Denise, she is awesome!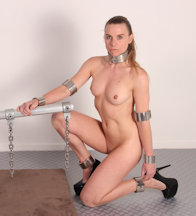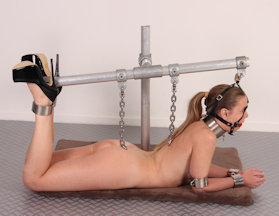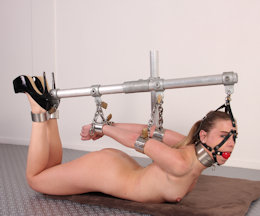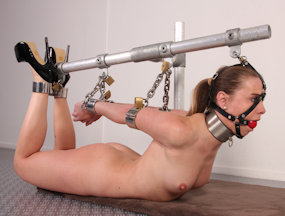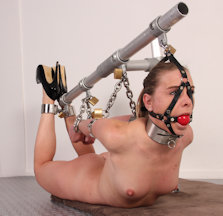 Inspired by a member request, I really wanted to do this hard endurance challenge where a girl has to stand on her toes. Of course, the very tough Naomi Denise was a perfect candidate, being very fit, submissive, and she never ever says no to a challenge! A RigidFiddle pulled up to the ceiling is already enough to keep her on her toes. She can't go down any further. But to make it a little more interesting, I added Irish8 ankles cuffs, a muzzle gag, and of course nipple clamps (she hates clovers!). It requires a lot of strength and focus to keep standing like this. What a girl! If you have a challenge for Naomi, please let me know!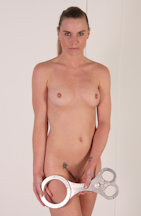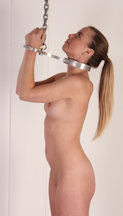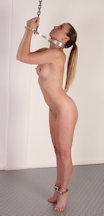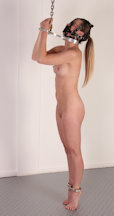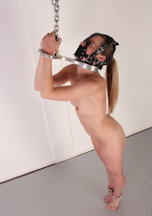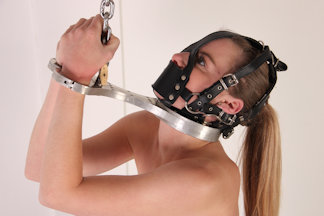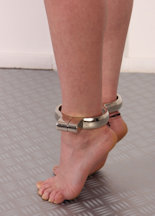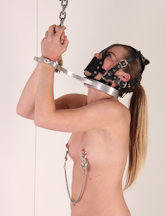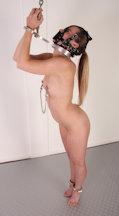 This new girl reported for a shoot at MetalBondage.com, and she is quite awesome! Flexible and toned, she looks like she can handle a challenge. I locked her in a super heavy collar, which made life quite a bit harder for her. She tried to deal with it all through the shoot, but the collar was definitely the most difficult to wear. It looks like it reminded her of her submissive nature. I tried locking her into a tight spreader bar hogtie and wow, did she look awesome! I am definitely going to keep her around for a while, to see what else she can do!