All updates featuring
Handjob Machine
The handjob training machine is back! Alexandra did not really feel like she needed any training, but there wasn't much she could do about it. Her arms are quite weak but fortunately that doesn't matter with this machine, it will continue forever, no matter what. I can even regulate the speed, and Alexandra was getting tired after a while. Even if she falls asleep, the machine will keep going, so that's no problem. It's better if she stays awake though, so a sudden change in speed always gets her attention. Everyone needs a machine like this at home!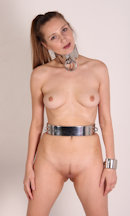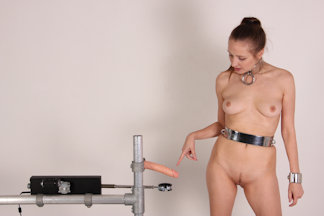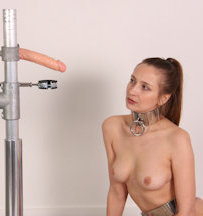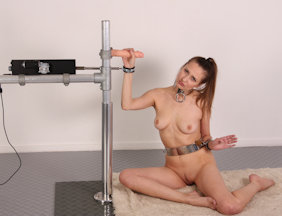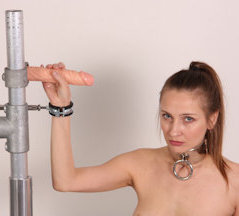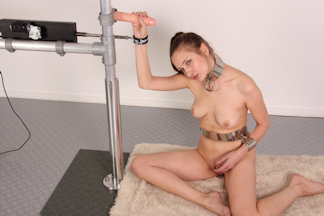 Remember curious teen Dina Ket? She always seems to get herself in trouble! The slender teen is not easily impressed though. Even with one hand locked in the Automatic Handjob Trainer and ballgagged, she is defiant and even gives me the finger. But the machine doesn't care. It will train her right arm to give nice handjobs, whether Dina wants to or not. I even add a little lube for smoother action! Dina will learn, she's still young!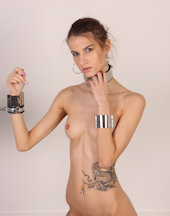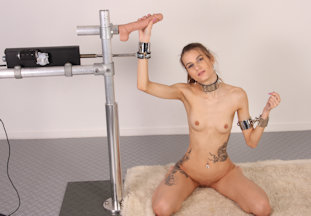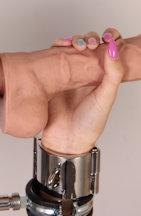 If there's one girl who wouldn't appreciate my inventions, it's Natalia Forrest. She complains even without any bondage, so locking one wrist to her waist and the other one in the Handjob Machine is certainly going to get some shouty comments from this lovely British glamour girl! Of course, there will be many of you thinking I should have gagged her. But I think this is much more fun! Let her complain! There's nothing she can do, Natalia Forrest will have to stroke this huge dildo for a long time, whether she wants to or not. I have some fun with her, leaving her alone, then returning to turn up the speed. She soon gets tired, but her arm keeps going… fully automatic handjob training! Don't miss this fun video clip and picture set!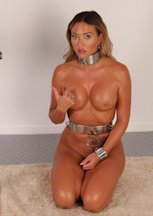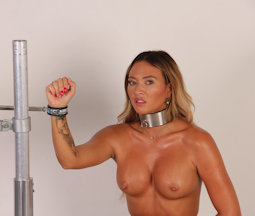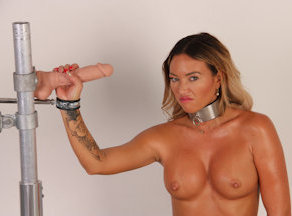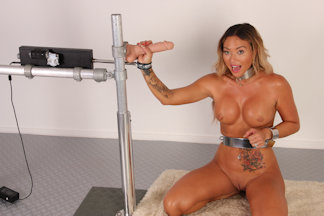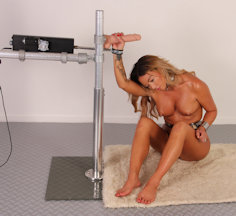 Another new machine this week!! After the Blowjob Machine, we just had to invent a Handjob Machine too! It's great for training girls, and they don't have to do anything at all! The awesome Lucy Lauren was the first to try it. She had no idea what was about to happen, as dildo was not mounted at the start of the shoot. She just guessed her wrist would be locked into the machine. After we restrained her other hand to her waist, we gagged her with a huge ballgag, and then we put the big dildo in place. It was too late for Lucy now, she would have to keep giving a handjob for a long time (a very long time, it turned out). We can modify the speed of the stroke, it is rather brilliant. Lucy got really tired, because we had so much fun with this we couldn't stop playing with the new machine. Machines are awesome!