All updates featuring
Ballet Sub Ella
A ballerina submissive is so much fun! Ella challenged me to lock her in a super stretched position, she just LOVES it! I locked one leg to the pole, as high as possible. Now Ella was balancing on one high heel, and she didn't even have trouble maintaining the position. I knew I needed to do a bit more, so I chained her wrists up, and told her it was an escape challenge now. Ella was confused. How would she be able to get out this predicament? Check the video to see if she managed!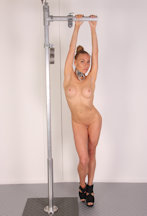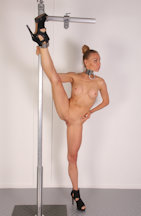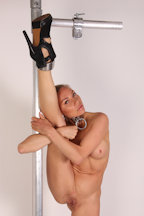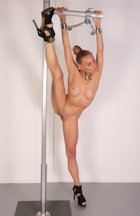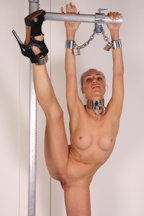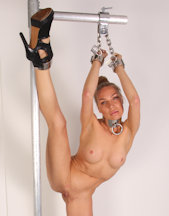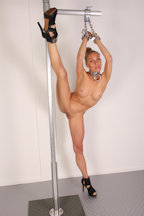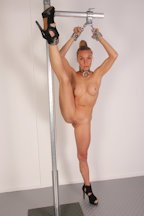 Not many girls are so well trained as my dearest Ballet Sub Ella! She is a professional ballerina AND submissive! What better combination could you wish for! She was doing a Chastity Deal at ChastityBabes.com, spending quite a while in her NeoSteel belt, heavy collar, and wrist cuffs, including sleeping, showering, etc. Check it out if you haven't followed the story! On of the final Challenges was a pair of heavy ankle cuffs. Ella did not mind, but she did request to wear her leg warmers for protection. She went up the stairs, and all around the house, walking on her toes as always. I decided to put her on the treadmill for a good look at her incredible skills! Enjoy! And don't try this at home!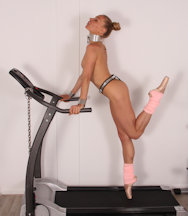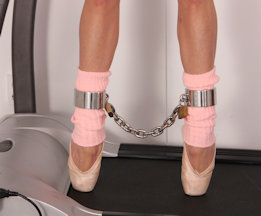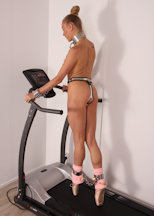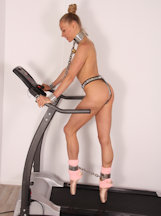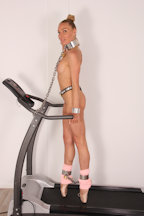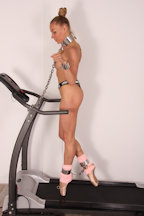 Ella is a submissive ballet dancer, and a very talented one! She has been dancing since she was able to walk. Ella walks on her toes pretty much ALL the time. That's dedication! Strangely enough, Ella is without a Master at this time, but I'm happy to take her in for a while and show her some of my restraints. Remember when I actually chained her to the wall in a full split? Yes, Ella might just be the sub everyone would love to own! Her insane skills mean anything is possible with her! When thinking about my restraints collection and Ella, there's only one custom item that comes to mind: the Ballet Stocks of course! It had to happen, and here it is: Ballet Sub Ella in the Ballet Stocks! Enjoy!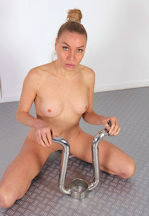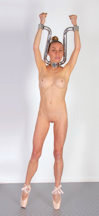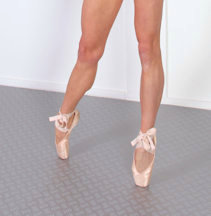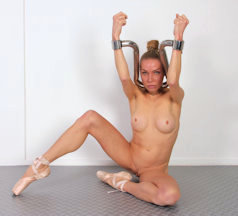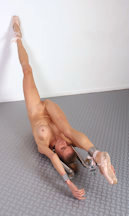 We found this new incredible life style submissive called Ballet Sub Ella! She is every bondage rigger's dream! Ella has been trained for decades to walk on her toes and she always does so. She is incredibly flexible and can be tied and restrained in any position! Imagine a professional ballet dancer gone full time nude bondage slave, that's Ella! Of course, we put her in a heavy steel collar and cuffs, and then we just chained her to the wall in a full split pose! Wouldn't everyone just love to have a wall ornament like Ella? Stay tuned for more Ella soon! The possibilities are just endless!