All updates featuring
Vina
Tiny 19-year old Vina is back, and she is still curious! Remember the things she already tried? She wants to experience all the devices and restraints we have. 'What is that!?', she exclaimed when she saw a Sybian vibrator machine in our studio. Oh, it's only the most powerful vibrator in the world. 'Can I ride it?', Vina begged. Sure! As long as you are restrained in metal and we have the control box, you can ride it for as long as you want. Correction: as long as WE want. Get ready for the ride of a lifetime!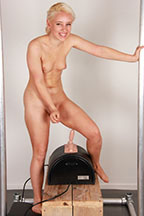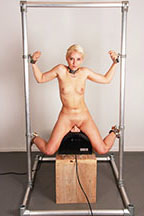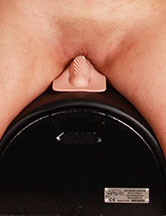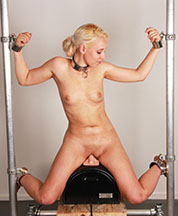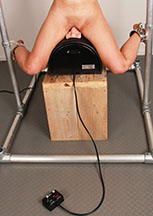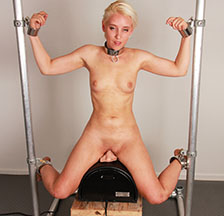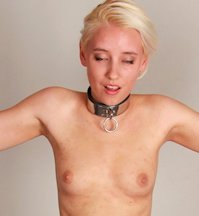 Here it is!! The new heavy duty version of the One-Bar-Prison! Super heavy base plate, heavy sliding adjustable pole, various metal dildo shapes, and hex screw locking! This one is scary! Young Vina was curious though. Is it really impossible to escape? We made a deal: if she couldn't escape she would have to put her dress back on and stand there – impaled – for at least 45 minutes. You can see from the previews: Vina lost. The One-Bar-Missile wins. Yes, this is bondage, this device is inescapable. If you don't believe it, come to the studio and try!!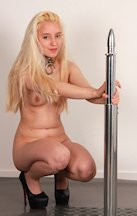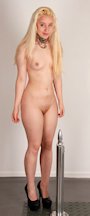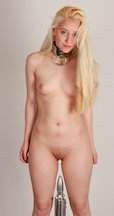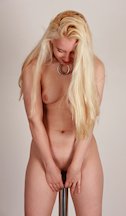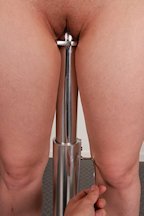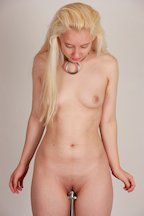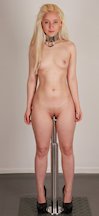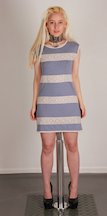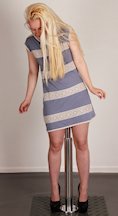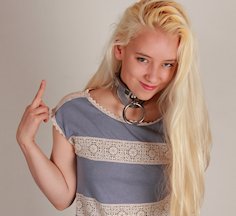 An email from a cute 19-year old UK girl grabbed my attention. Vina wanted to come over to spend a weekend in chastity. If you are following ChastityBabes.com, you know how that turned out! It was amazing! Little Vina is a pure submissive: tiny, innocent, shy, and she LOVES bondage! When we were adjusting the chastity belt, she just kept saying 'tighter, tighter, tighter!'. She really wanted it super tight, no cheating! I also locked her into a chastity bra, and a huge heavy collar. Let's see what this girl can do! Without any further instructions, Vina encountered the slave post in my studio. Would she lock her collar to the post like a good girl?