All updates featuring
Stainless Steel Ballet Heels
This new girl is so cute! 19 year old Aria already experienced a chastity belt last December (don't miss that!). Now she is back in the belt and things are going to get more complicated! I don't want her to be able to touch herself at all, and I also don't want her to run off. Well, there are 2 simple solutions for that: Steel Mitts and Stainless Steel Ballet Heels. Aria couldn't do anything at all, it was very frustrating! Her hands and feet were useless! She is so pretty and cute, don't miss this update, Aria is amazing!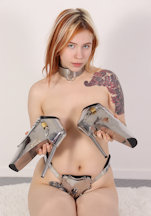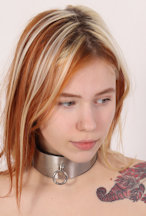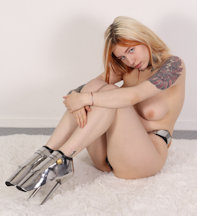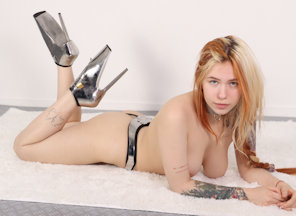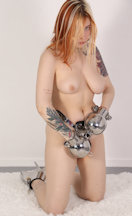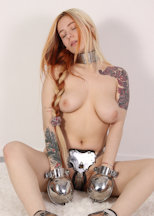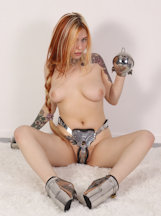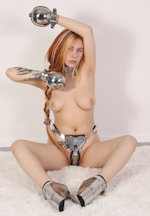 Wow, Tiffany is back yet again! She has been on the website for over 12 years and she still looks hot as ever! Remember when she tried the Stainless Steel High Heels? She found out I now have even more challenging shoes: the Stainless Steel Ballet Heels, and she wanted to give them a try! Locked in a chastity belt, cuffs, and collar (of course), the awesome Tiffany locks the ballet boots on her feet. They are padlocked and they can not come off without a key. She tried to stand up, and even walk a few steps in these brutal heels! What a great first attempt, Tiffany definitely is a ballet boot talent!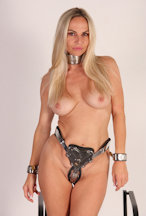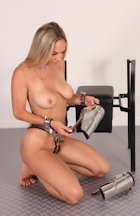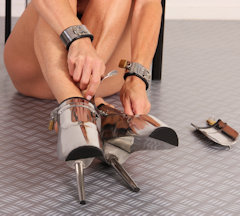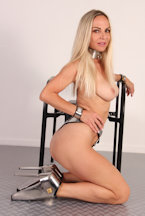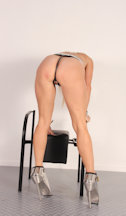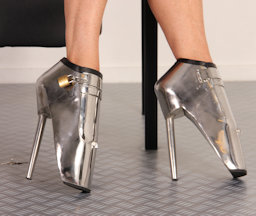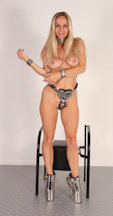 After years of searching and developing, and also a lot of failures, I can finally present to you: the Stainless Steel Ballet Heels! They are beautiful! I invited the gorgeous Mila to come over and try them. And that turned out much much harder than expected. These shoes are bondage! Mila locked herself in the shoes, and I took the keys. She tried standing up but it was very hard. Mila is not a trained ballet boot wearer, so she got a few cramps. Also, these shoes are super heavy. In the end, Mila had to admit defeat, without the keys she wasn't going anywhere. Watch the video to see her efforts, she is just so stunning in these locked Metal Ballet Heels!!