All updates featuring
Wall Brackets
Natalia Forrest!! She likes to be in control all the time. She just keeps talking, even if she clamped to the wall. Natalia is in no position to make any demands though, she will get vibrated until she cums!! There will be nothing she can do about it, and it is beautiful to watch. Especially because it is Natalia Forrest. Sometimes she just deserves a controlled orgasm in steel bondage. It will not change her or teach her a lesson, but it puts her in her place for just a little while.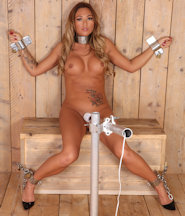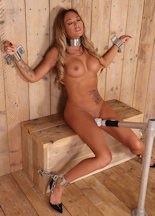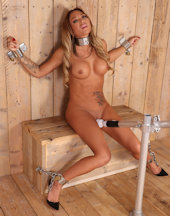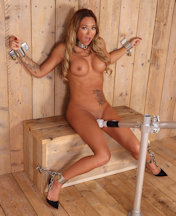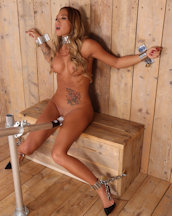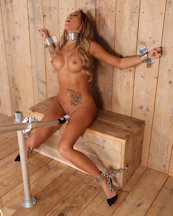 Tiny Lina is back! She is so much fun to work with, because she is small and light and flexible! It's fun to build things for her because she loves to try ANYthing. We made a frame for her to sit on, so her feet couldn't touch the floor. Her ankles were locked to the frame, so there was no escaping. We screwed her wrists to the wall with brackets, which was a bit scary for Lina but very exciting. Then we installed a magic wand to be exactly on her clit and turned it on. There was no way Lina could escape the vibrations, and soon she was lost in her own world. Yes, she really had an orgasm… or two… or three…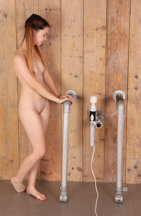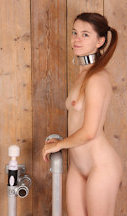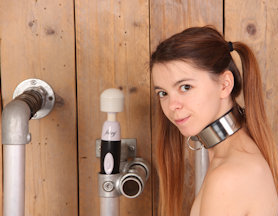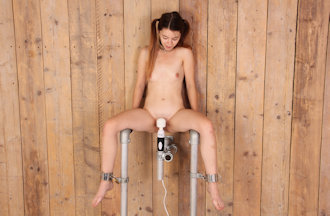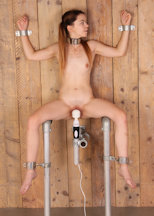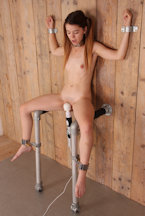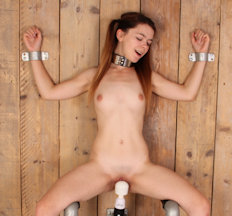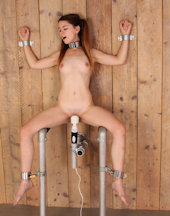 In today's update, a very excited but nervous Polina will get screwed to the wall. Literally. In her full chastity outfit (tight chastity belt and chastity bra) and a locking Carrara mask, this tiny girl anxiously awaits what's next. The mouth plate grill is added and locked to the mask, so we can still see her expressions during the next step: screwing her wrists to the wall! These metal brackets are exactly the size of her wrists, so once she is secured to the wall, she can barely move her arms. Polina tries to get comfortable, but she can't kneel and she can not move much at all. Very challenging and exciting! Polina loved it, and she wants to come back for more metal bondage!!