All updates featuring
Alexis Luna
Power girl Alexis Luna is super strong!! But is she strong enough to handle my extreme abs training? Alexis gets locked to a frame, lying on her back, her toes are cuffed and connected via the ceiling to her nipple clamps. I let her rest her legs on a little stool, but as soon as I take away this stool, Alexis will have to keep her legs off the floor to avoid pulling on her nipple clamps. This is a brutal training and a terrible predicament, even for the strongest girl on this website!! Don't try this at home!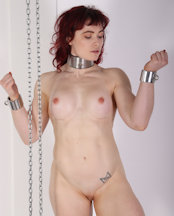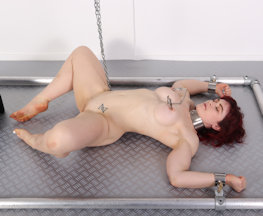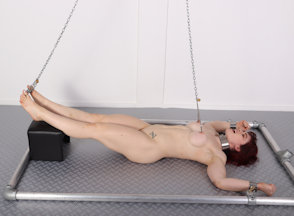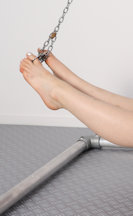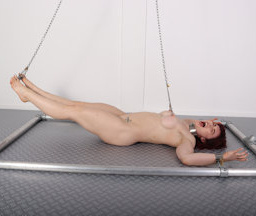 Incredibly powerful Alexis Luna is back for more! Every time she thinks she can defeat steel, and every time she gets very frustrated! The NeoSteel chastity belt is unbreakable, even though Alexis tries very hard to get out of it. She HATES chastity belts! But what she even hates more are nipple clamps! Her nipples are her only weakness. She gets chained overhead, her wrists connected to her belt in the back. Keys are on the floor. Alexis will have to try to escape, but every time she moves, the nipple clamps hurt her. She got very angry!!!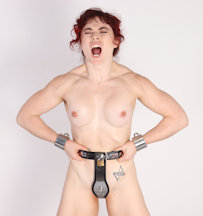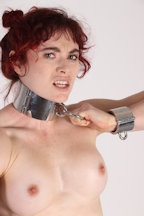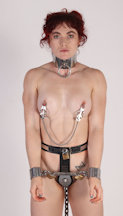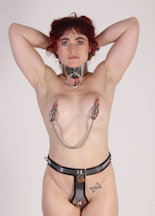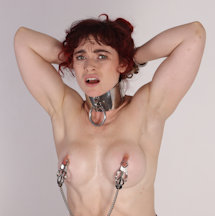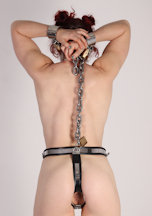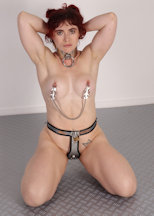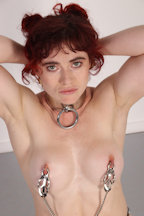 To hold Alexis Luna in place, I needed to build a REALLY sturdy frame! Wow, she is strong! This super fit girl is made for heavy steel bondage! I locked her to a 'chair' frame, with her legs spread open wide. Her collar was attached to the pole behind her and her wrists were secured to the crossbar. Alexis was not going anywhere, even with her impressive muscles she wasn't able to move the frame at all. A magic wand was added and she was in trouble now! She loves a good workout, so I gave her one! Alexis didn't even have to do anything! She was dripping and exhausted after this shoot! Don't miss this update, she's awesome!!