All updates featuring
Lily
From the moment we locked Lily's legs to this frame, she was already stuck. She would never be able to get off this frame by herself. Locked in full chastity, our favorite gymnast was actually quite comfortable. This is an easy split for her, and she was not sitting on her chastity belt (it was resting between the pipes). So there would be no reason to let her down soon! We cuffed her hands behind the pole with big heavy manacles. And then her neck was rigidly locked to the pole as well. She could not move very much, but we added a ballgag, just in case she wanted to protest this 'flying' metal bondage position! Familiar? Yes, Yu did it too, don't forget to watch that one as well!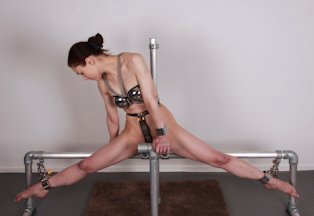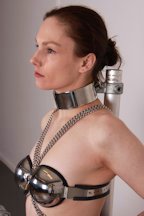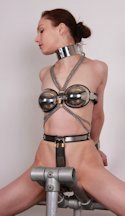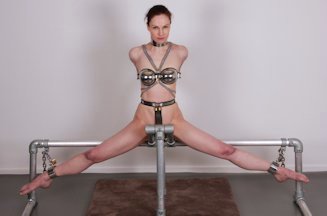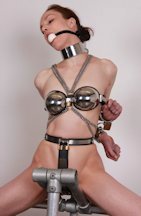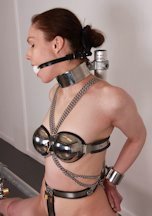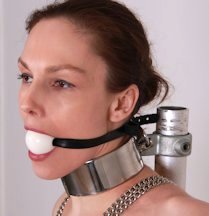 Welcome to a brand new series on MetalBondage.com! We will be doing some requests for fantasy abductions, starring some of our best models in their actual professions, being suddenly put in a heavy metal bondage situation. French model Lily has always been one of our top models, thanks to her unmatched flexibility. Lily is a professional gymnast, so the possiblities are endless! What if her quiet serene gymnast routine was suddenly changed into a horror scenario where she would find herself chained to a wall in an extreme leg split? Her feet aren't even touching the floor! Lily may be stuck in this ultra stretching position for a long time! Can she do it? Poor gymnast girl! Well, it's her own fault for being this flexible.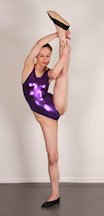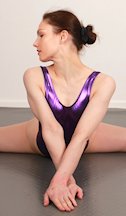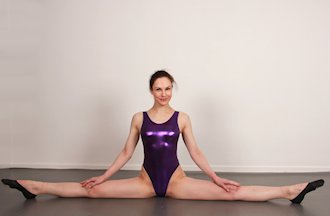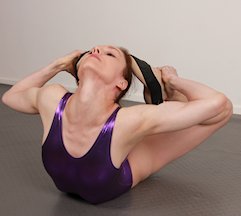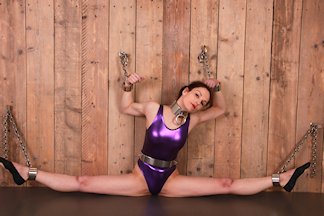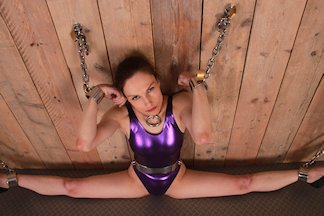 We just had to invite Lily for this experiment! She loves this stuff, so it would be great to test her in this position! We locked Lily in heavy cuffs on her waist, ankles, elbows, and wrists. Her hands are locked to the back of her belt, so she can be chained to the frame by her ankles and elbows! In this position, there is not much Lily can do, and we even got a chance to shorten the elbow chains by a few links to make her bend a little more! This is a good hogtie setup, no rolling over, no hope for escape! Sure, there's room for improvement, we learned from this one to make the next one even more spectacular! Now who should be the next victim?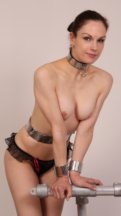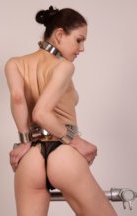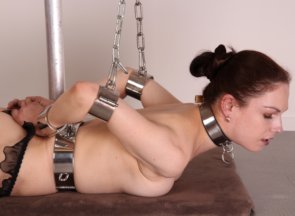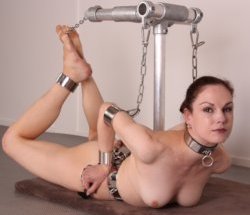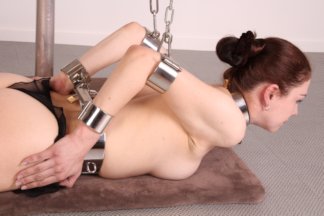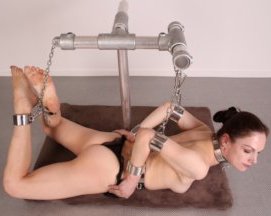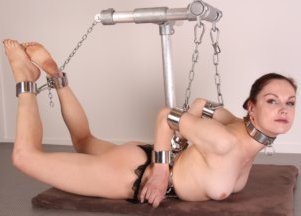 We promised you to test Lily's super flexibility skills to the limit, and here is a good start! It is her third shoot, so no excuses, she is in a chastity belt and staying locked! True submissive Lily does not mind, she loves our gear, especially her collar! And when we told her to attach her own ankles to the longest spreader bar in the world, Lily thought it was great fun! After all, she was only using snap hooks and with her incredible gymastics skills she could unhook herself any time the stretch would become too much to bear. But Lily did not count on us adding one evil padlock: we locked her heavy wrists cuffs together behind her back! Now Lily is completely stuck, and spread as wide as anyone can ever be! Good thing she is wearing a chastity belt!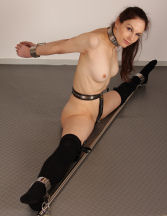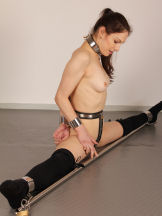 These short stocks are a new addition to our collection. They are very heavy and they consist of ankle cuffs and wrist cuffs welded together at the shortest possible distance. We knew we would need our most flexible girl to try these stocks, so we invited the amazing Lily over to lock her into some impossible positions. Unfortunately, one of the positions we had in mind really is impossible with these stocks. In our similar RigidSpreader Jo-2, a hogtie position is possible, but only very few models can do it (piece of cake for Lily). But with these short stocks, the angle of the ankle cuffs is just not suitable for the ultimate position. Oh well, we tried. Actually Lily tried, and she was very disappointed, but rest assured: we have more crazy challenges in mind for her flexible body!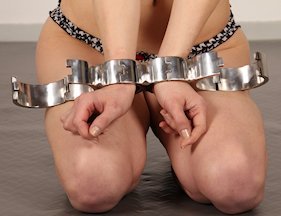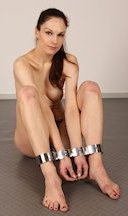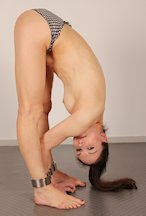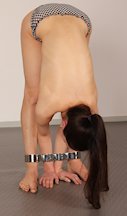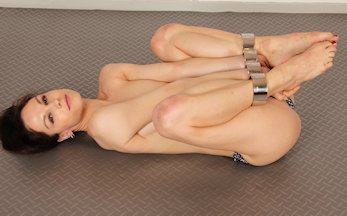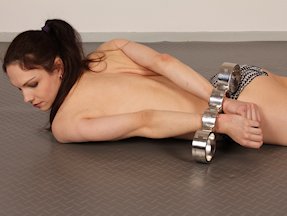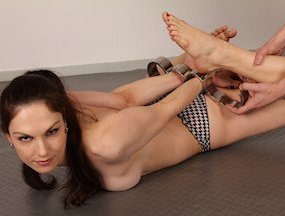 Lily is a bondage loving girl, sweet and innocent, but with some amazing skills. She will hopefully show off these skills in upcoming updates, but for now we have something very evil in mind. We dusted off our Wheel of Steel and locked a spreader bar to it. This metal ring is then fitted onto poor Lily who did not really understand what it was for. But she found out soon enough. This contraption prevents her from straightening her body, making it very hard to stand up (but she managed, with her ass sticking out). And lying down flat is impossible. To finish this update, we locked her wrists to the Wheel as well. Simple yet so evil!!