All updates featuring
Crotch chain
Please welcome tall kinky girl Vika Lita to MetalBondage.com! She is up for anything, she says. Well, we have an idea: why not create a magic wand harness out of metal! A heavy waist belt and some chains should press the wand right up against Vika's sweet spot. But what if she switches it off? We will have to put her in a RigidStock to prevent that! And a some nipple clamps for extra stimulation of course. Let's hope Vika can remain standing with this vibrator going at high speed! So much fun to watch her in this predicament!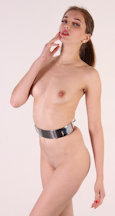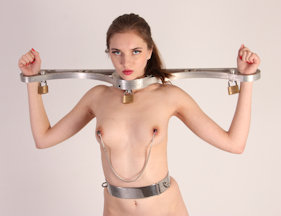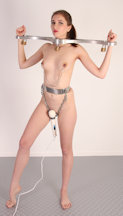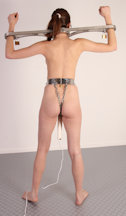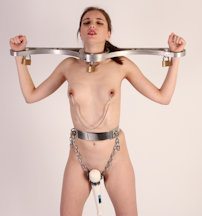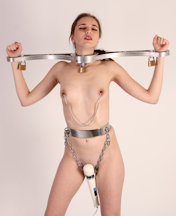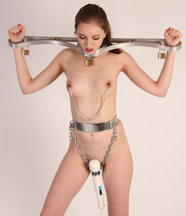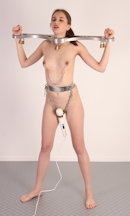 We tried something new with Stella Cox: we chained her to the wall in quite an unusual way! She was told to insert a steel buttplug with a ring so we could padlock her ass to the wall. Stella would of course be able to pull it out by tugging on the chain, so we did a little crotchchain thing to keep the plug inside her. Technically, she was still chained to the wall by her ass, we think. Stella couldn't escape, and that was the main goal. She was so glad when we handed her the key!!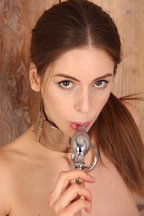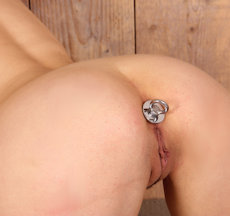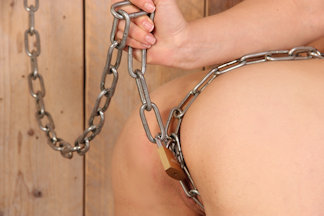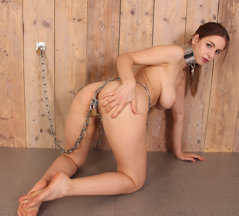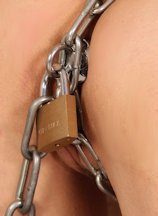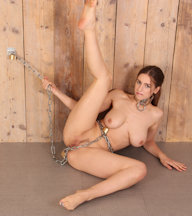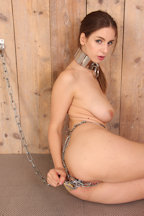 Remember Muriel's visit to the dungeon? Her friend Nova wanted to get chained up too! So they both went back to the dungeon to get chained together. It was a great experience for both, two nude friends, together in metal bondage. Muriel was locked in chalet cuffs and Nova was restained with long spreader cuffs. Nova's wrists were behind Muriel, so they were stuck together. They got ankle cuffed, and then a heavy crotch chain was added and locked to the ceiling. One girl's movement would definitely be felt by the other girl. Trying to keep still wasn't as easy as they thought!