All updates featuring
RigidStock TL XXL
You have seen the RigidStock TL, it is quite common (but expensive). But did you know there was a unique version created that is triple the thickness and weight? There is only one on the planet and we got our hands on it to shoot with our beautiful babes. A few years ago, we already did a few updates with this device, but when the tiny gorgeous Melisa Mendini visited us, we just couldn't resist. How great would she look in these ultra heavy stocks? Well, see for yourself! She could barely lift them, and once she was locked into them, she had trouble maintaining her balance and had to rest one arm on the floor to support herself.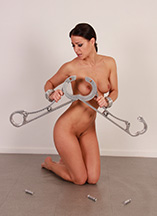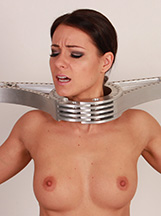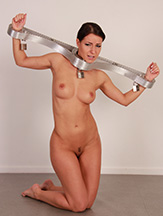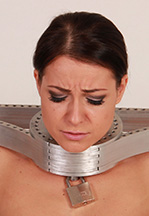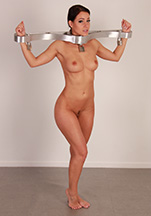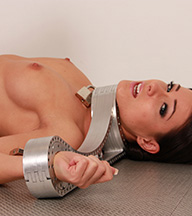 She's back!! The tiny busty gorgeous lady is back and locked in a chastity belt! This super tight small chastity belt is custom made, and it is made of hardened steel, so it can not be cut off easily. If the key is lost, Hannah would be in serious trouble. And there is more trouble ahead, because she stumbled across our RigidStock TL XXL, three times as thick and heavy as a regular RigidStock TL! Will Hannah be able to handle this? We threw the keys on the floor to tease her, but she did not really seem to appreciate this joke….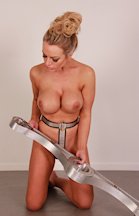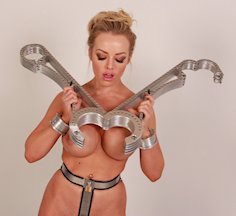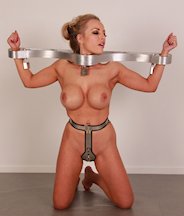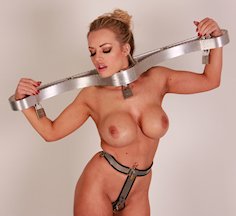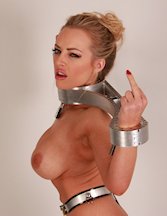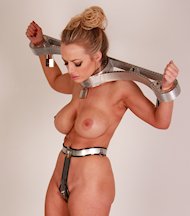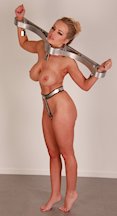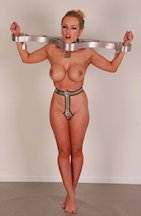 Chessie Kay and Jasmine James are back!! After trying to stop them from kissing last time, we just had to find something more challenging for these girls! We needed to lock them in metal devices, but leave their boobs exposed and vulnerable! There's only one solution: RigidStocks!! Jasmine got to lock Chessie in first, and she was loving it, until she found out that she would be locked in the triple weight RigidStock TL XXL!! It is literally three times as thick as Chessie's regular RigidStock. Boobs and RigidStocks, it's just awesome! Don't miss this!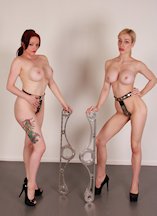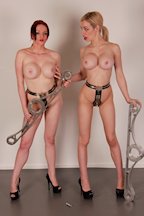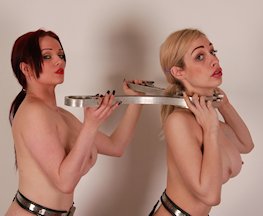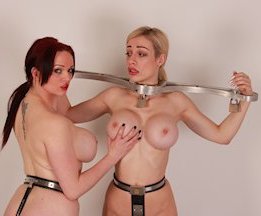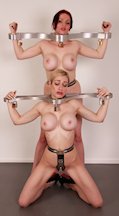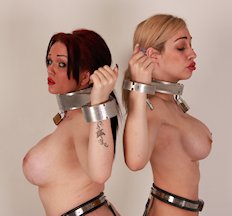 We got our hands on this unique version of Martin's RigidStock TL! The design is the same, it is just over three times as many layers of metal! It is a huge device, the biggest and heaviest stock we have ever seen, and there's only one of these in the world, as far as we know! We couldn't wait to try this and Yasmine happened to be the first girl to stop by our headquarters! Bad luck for the incredibly gorgeous girl in her tight corset and stockings! She was our first test subject for this amazing device, and we were just blown away. This is the perfect stock with the perfect girl locked in it. Metal bondage doesn't get much better than this!