All updates featuring
Ariel
Well, of course I had to do a tribute to this kind machine too! I already invented this machine, so it should work the other way round too (pushing the girl's head instead of pulling her collar). Ariel was the lucky test subject this time. She was very patient while I tried to figure out the correct configuration. It turns out we had a few problems with the ring gag, so this first video is without a ring gag. But still… it is a great scene! Very exciting to watch Ariel's head being moved. It's not perfect yet, but I will get there! I just need more test subjects for my machines!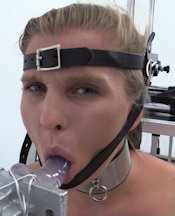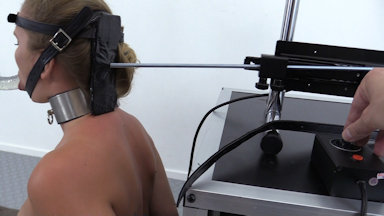 We did not put Ariel on the One Bar Prison yet?! Wow, that needs to change fast, she is perfect for it! This stunning girl needs to find out that it is really impossible to escape from a One Bar Prison (when wearing heels of course). Locked in a heavy collar, the curious Ariel approached the impaler. It had been fitted with the large 3-ball dildo. She was curious enough to insert it and get stuck, but when she realized it was impossible to escape, she did not think it was very exciting anymore. We had her up there for almost an hour before we gave her the tool to free herself. She was not amused!!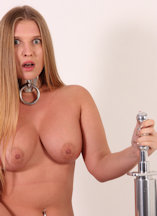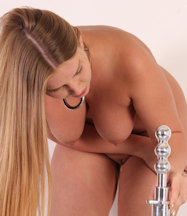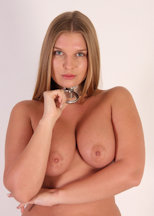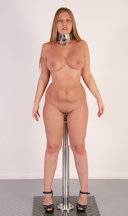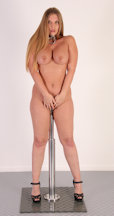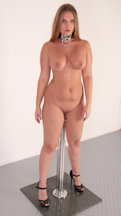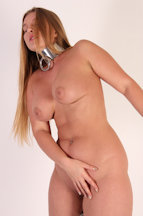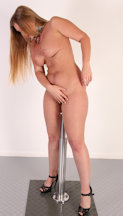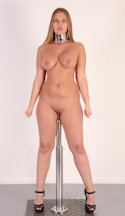 We haven't done many updates with our fucking machine yet! Time to get cute young Ariel on all fours, lock her down to a metal frame and let the machine run for a while! Ariel was excited but also a bit scared by the fact that she wouldn't be able to control anything. It took her a little time to get into it, but once the machine was running at a nice steady speed, she seemed to enjoy her predicament a lot! She started moaning so we gagged her! A very intense session for Ariel!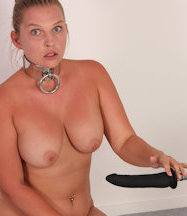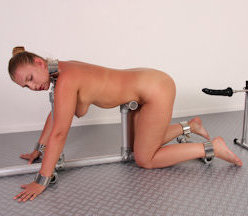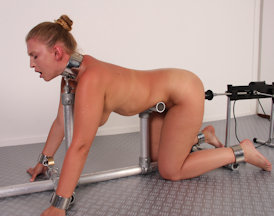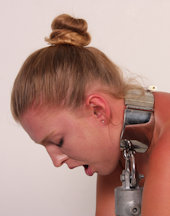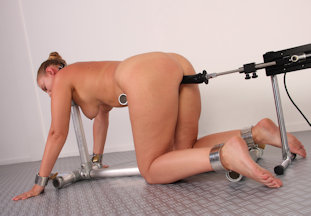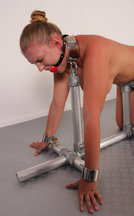 Our pretty slave girl Ariel is back for more metal bondage training! She loves pet training, and we have all of the equipment for her! A dog cage, collar, leash, and even a dog bone harness gag! Of course, Ariel's large boobs need to be locked in boob cuffs, we looped the chain behind her neck so she has some support. Pet training with Ariel is a lot of fun, she knows a few positions already and she is very playful. We think we should keep her!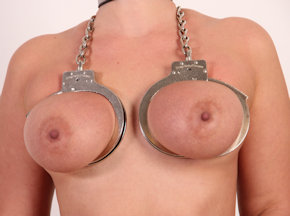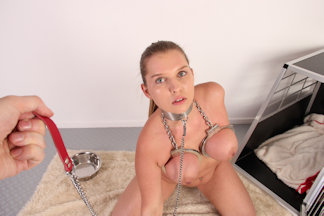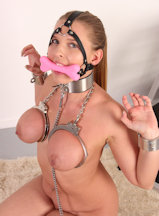 When we did the high tension spring hogtie with Melisa Mendini, it was so much fun to see her get more and more exhausted, fighting the resistance of the springs pulling her arms and legs back up. New girl Ariel is a bit puzzled when she sees the pole and the springs. This young busty girl looks so awesome in heavy steel! We found a big heavy collar that fits her so perfectly, it looks like it's made for her! Once she is attached to the Spring Loaded Hogtie, the fun begins. Ariel is quite strong so she can keep her arms down for a while, but eventually she will get tired!