All updates featuring
Dominique
Two famous playmates together in one shoot? I was quite surprised to find out that Dominique knows Aubrey, they are best friends! I worked with both of them before, but they suggested to come to the studio together this time. Soon, they were locked in their personal belts (the trusty custom style chain-back for Dominique, and the rigid NeoSteel belt for Aubrey). They have been belted so many times, they didn't even comment on it. It's just normal for them now. I told them to neck cuff themselves together with two pairs of neck cuffs, and then to kneel by the slave post. Perfect belted playmate slave girls! Who wouldn't like to own these beautiful friends?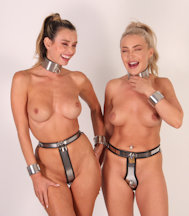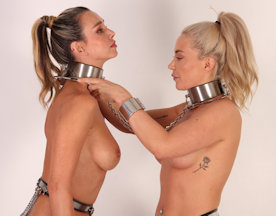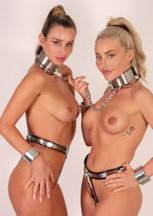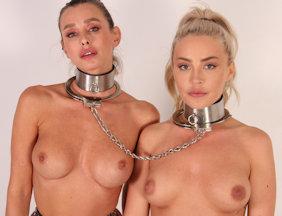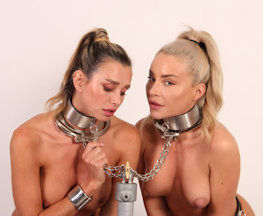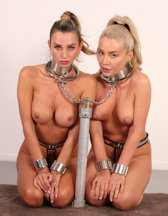 The Wheel of Steel is a crazy invention! This harmless looking circle is one of the most challenging bondage devices ever, as Dominique finds out. Locked in her trusty chastity belt, she is quickly locked into this contraption, making her butt stick out. It is a perfect posture trainer if you want your submissive to stick her butt out more. Dominique can't stand up straight anymore, and you can see her mind working to figure out how to get this thing off her. It is impossible to escape. Even when I threw her the keys, it was not so easy for her to get out, but managed in the end!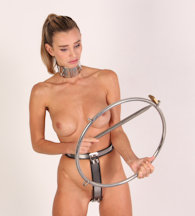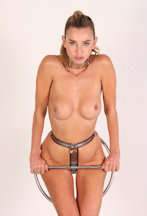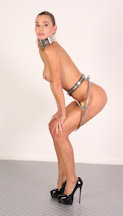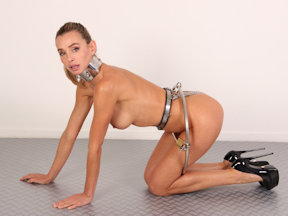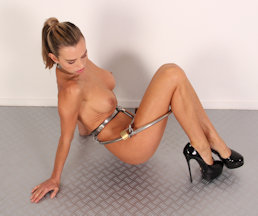 Haven't you secretly fantasized about capturing that gorgeous teacher? The beautiful Dominique is so stunning and elegant, she just needs to be kept in cold steel! One minute she is teaching math, the next minute she wakes up chained to a wall. Confused, she feels her neck to find a collar there. Not just any collar though, it is the 4 inch Giraffe Collar! That is very extreme for such a delicate girl! Her shirt and skirt are gone, and a tight chastity belt has been locked on her waist. Dominique panicks a little as she shyly covers her naked breasts. What is going to happen to her?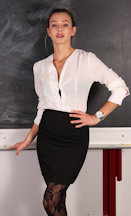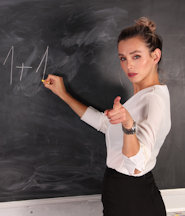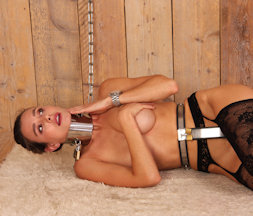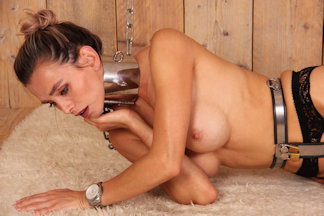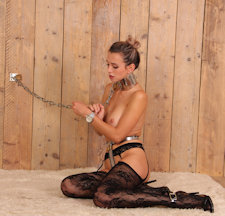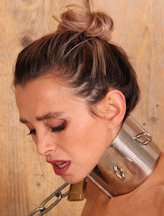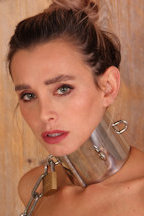 One of the most gorgeous and elegant girls in our model selection, Dominique is a tall stunning professional model who loves a bit of fun. We have been shooting with her for many years, she is always in for some heavy steel bondage. This time, she will be locked in a steel frame, spread eagle style! Dominique gets padlocked into a tight waist belt, a heavy collar, and a scold's bridle. It all locks on so she can't remove it. She is then chained standing spread eagle to a pipe frame. Her waist, ankles, wrists, and head are locked to the frame. She can't move much at all!!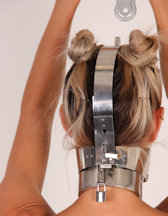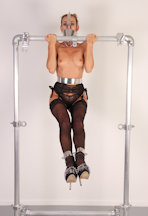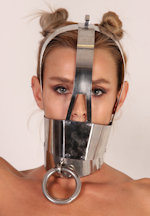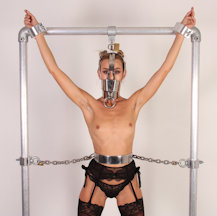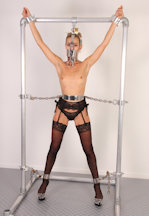 Our custom built Scold's Bridle was only used once, because it needed some more adjustments. Now it is finally ready to silence more models, and we start with the gorgeous Dominique, who is always up for a challenge! Locked in her chastity belt and collar, she curiously explores the frightening device. As many members requested, she shows what is inside the bridle: a metal plate that goes inside the mouth to press the tongue down. The mouth is opened and a chin guard at the bottom makes sure the device can not be moved up. The adjustable head bands are padlocked on Dominique's head and she is unable to remove it or speak! Perfect!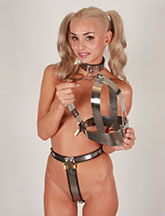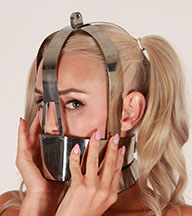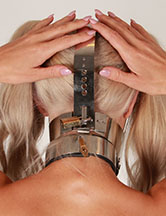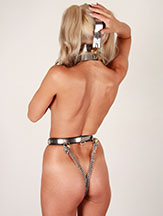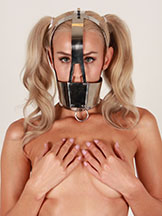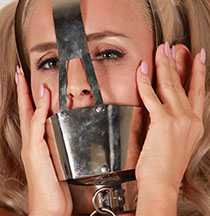 I can't believe Dominique was never on MetalBondage.com before! I'm very blessed to have her as one of my personal assistants, she is great! Dominique has been helping me out with ChastityBabes.com for years, and she is a qualified make-up artist as well! She does not live near, but when she comes over she always stays for a while, she even has her own chastity belt! Dominique has probably logged more hours in a chastity belt than any other girl I know! Today, she will be demonstrating my latest device: the Thumb Trap. Modelled after a design by the famous MSP, this device locks the thumbs to a pair of tapered cuffs for a very rigid metal bondage position! Check it out!