All updates featuring
Chains
It may all have been a bit much for Deborah. The heavy collar, wrist cuffs, and ankle cuffs. The heavy chain, attached to her collar like a leash. The spreader bars between her wrists and ankles. For someone who has never done or seen metal bondage, Deborah did very well, and she looks gorgeous in metal! We wonder if she will be back…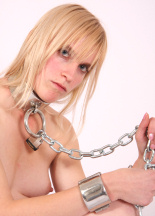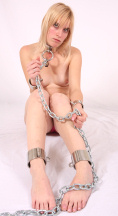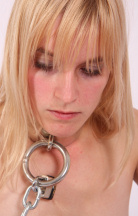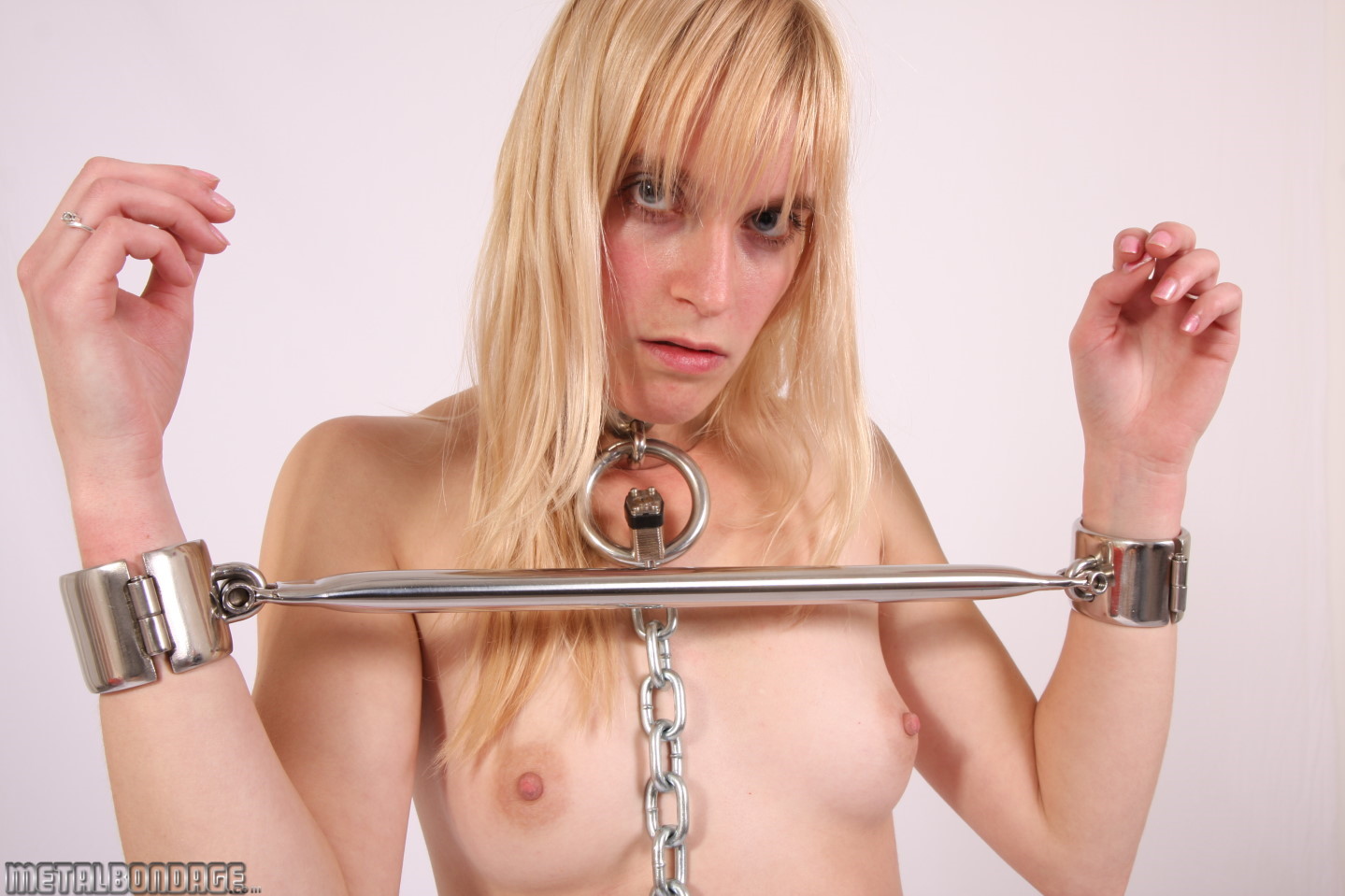 Her upper body wrapped in chains, Milena shows her submissive side. After 3 previous shoots, she is learning how to behave like a good pet slave. Her heavy iron restraints are attached to her waist chain and she is gagged with a harness ring gag. Milena starts drooling as she struggles gently, but she knows there is no escape for her. Milena´s training is complete.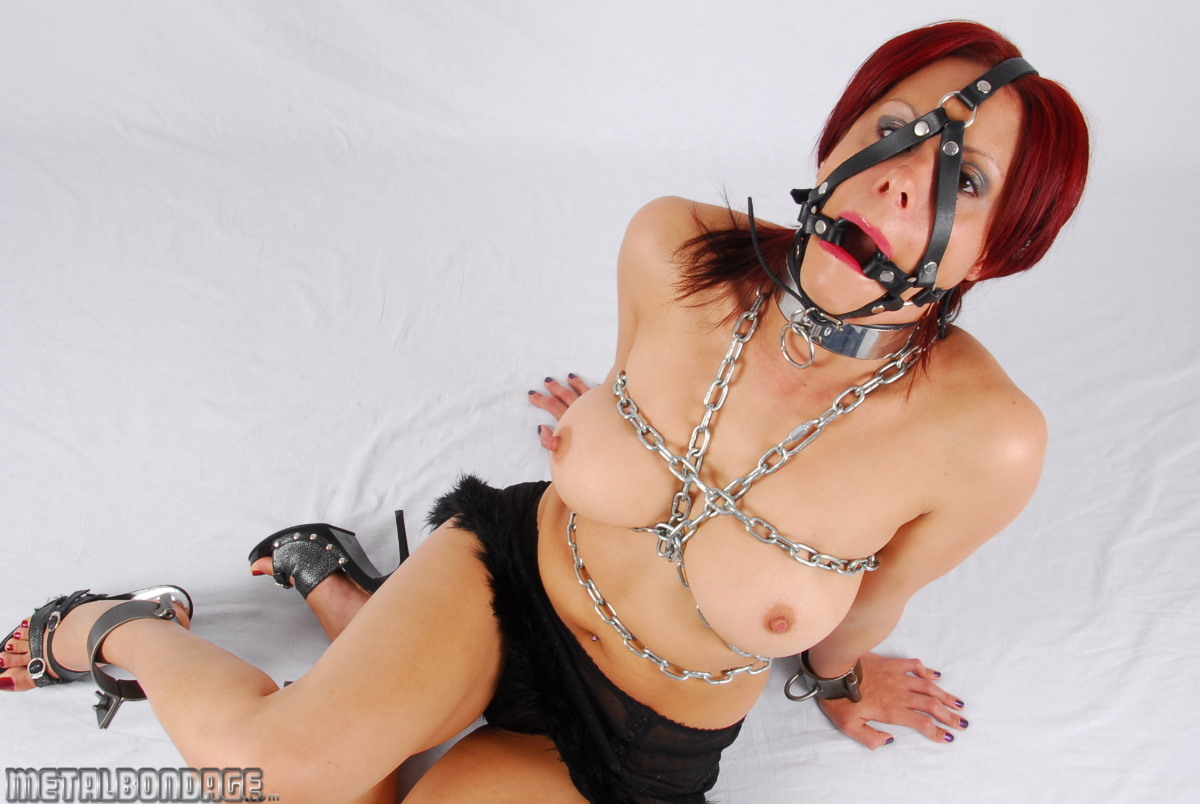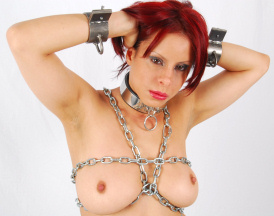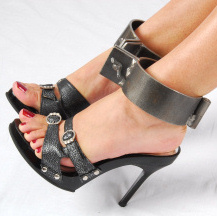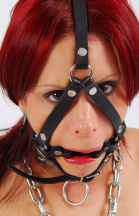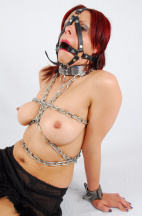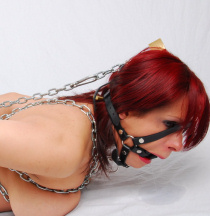 Apparently there is something very annoying about being chained to the ceiling in ballet boots while ballgagged :-) But the most frustrating thing has to be that wrist spreader with a fixed welded bar! Indy does not seem to like it, as she moans and growls to the camera. We don't understand, what's not to like about always having your wrists exactly at the same distance from each other?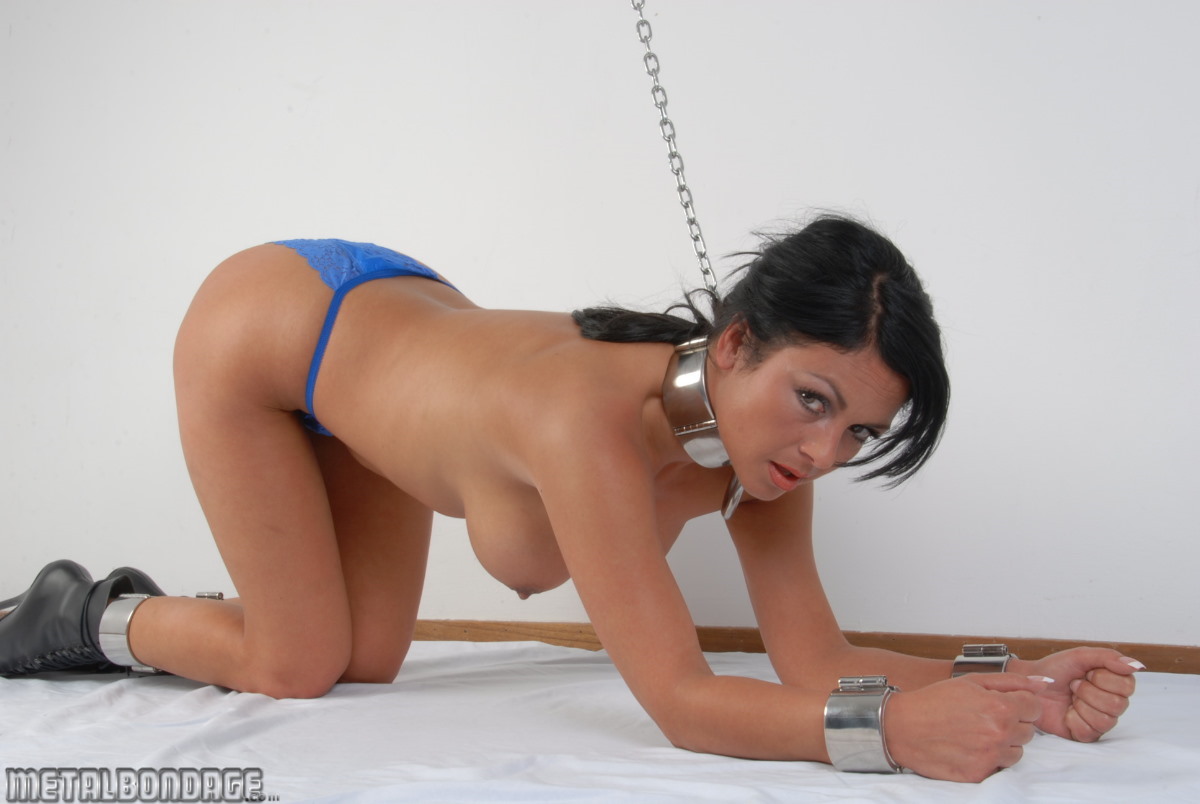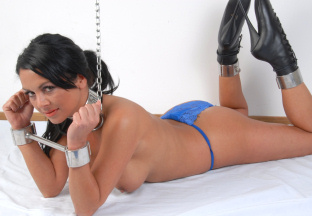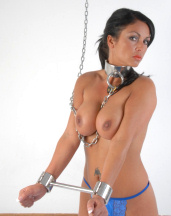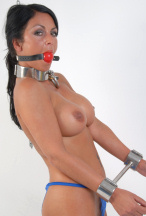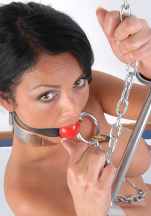 Sweet blonde Christina is our newest pet slave girl. We have to take it easy on her, as she is a little shy and nervous. Locking her into cold steel transforms Christina into a silent and obedient girl. She spends ages studying her new jewelry, as if trying to work out if any escape is possible. Next time we will continue her training and step it up a notch, but for now: enjoy pure beauty in steel!!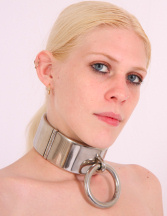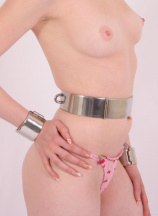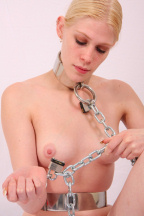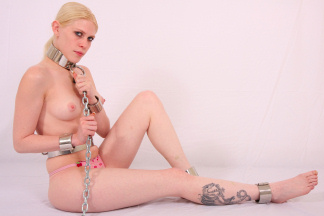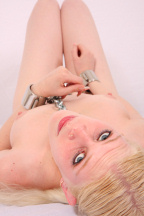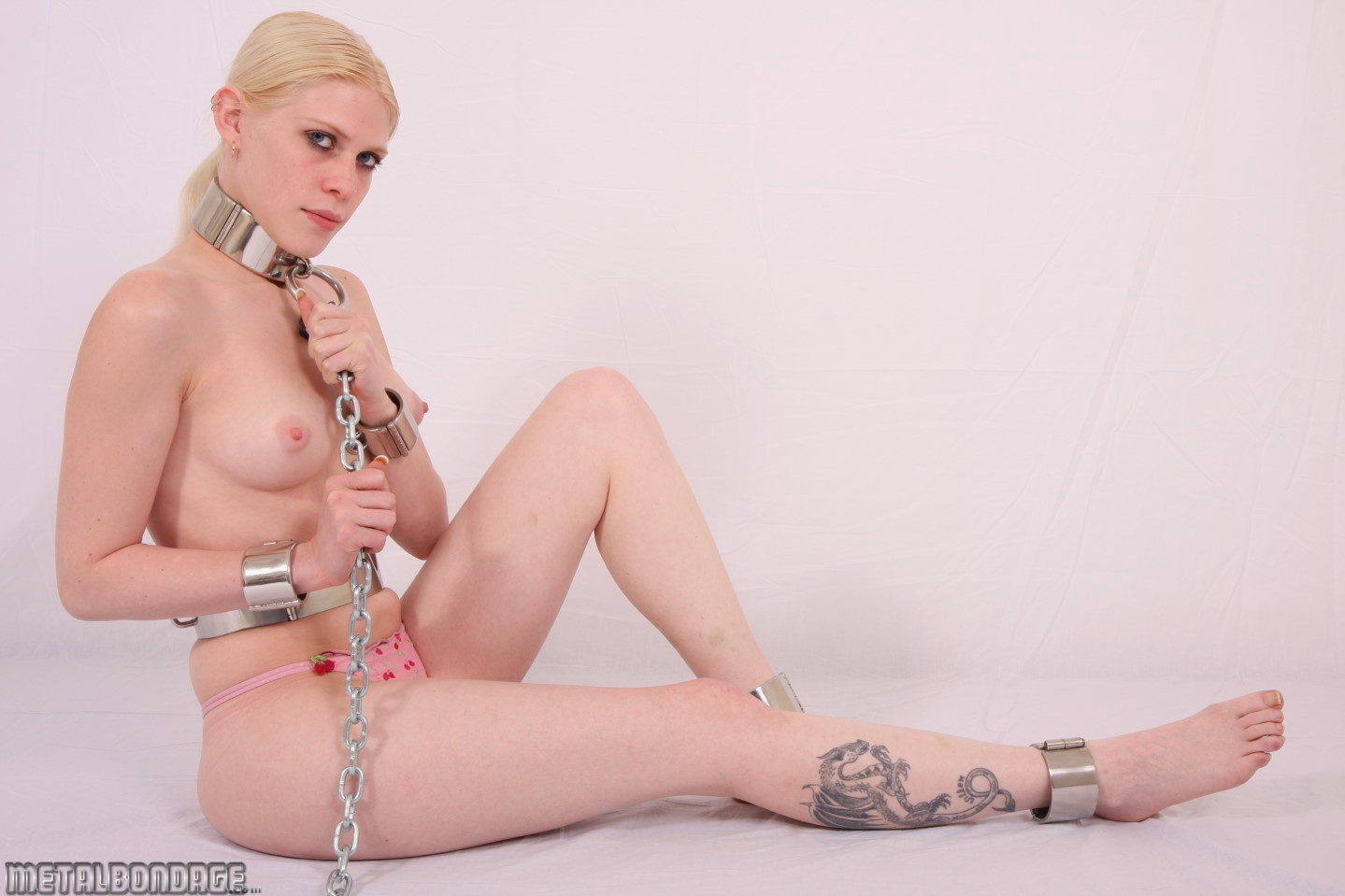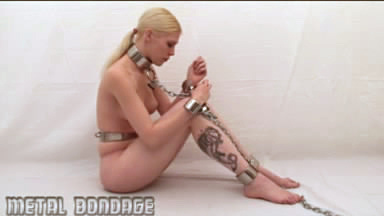 Sweet pet slave Romy is metal bound for the first time in her life. It takes a while for her to get used to the weight of the chains. She will spend a few hours in these incredible metal restraints, so she will have to get comfortable with them. Let's see if she stops tugging and testing them after an hour, because at the moment she still seems to think she can get out of them..